Adding integers calculator

This adding integers calculator will help you to sharpen your skills of adding integers.

Note: Use it abundantly until you have mastered the skill

Remember the followings rules as you practice:

When the numbers have the same sign, always add and keep these in mind

Positive + Positive = Positive

Negative + Negative = Negative

The sign for Positive + Negative or Negative + Positive depends on which number is bigger.

Always subtract and keep the sign of the higher number! For example,

- 8 + 5 = -3 but

-5 + 8 = 3

Practice makes perfect and enjoy the calculator!




---
Fun math game: Destroy numbered balls by adding to 10
Still struggling with fractions? Get rid of your fears and frustrations once and for all!

Buy my ebook. It offers a thorough coverage of fractions!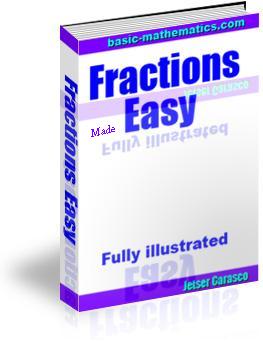 ---