Basic math glossary-F


Basic math glossary-F define words beginning with the letter F
Face:
Any of the plane surfaces of a solid
Factor:
A number that is being multiplied in a multiplication problem
Fibonacci numbers :
A sequence in which, except for the first and the second number, each number is the sum of the two preceding numbers.
1,1, 2, 3, 5, 8....
Figure:
A two or three-dimensional figure such as a square, a cube, or a sphere.
Finite:
Finite means that your set, may it be numbers or objects, has an end or definable limits.
Fluid ounce:
One-sixteenth of a pint
Formula:
mathematical equation that states a general fact, principle, or rule.
Fraction:
A part of a whole number.
Fractional form:
A number expressed as a fraction
Still struggling with fractions? Get rid of your fears and frustrations once and for all!

Buy my ebook. It offers a thorough coverage of fractions!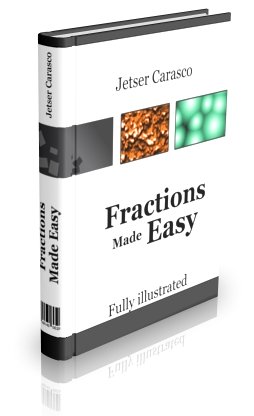 ---
Need a math tutor?
Get an answer in 10 minutes or less from a math expert!
Justanswer features top-notch math experts handpicked by personnel after they have taken and
passed
a rigourous math test and after their
credentials
have been verified by a third party
Most math experts have bachelor's or master's degree in math or a related field