Cheap online tutoring


TutorVista is a premier online destination for cheap online tutoring-anytime, anywhere, in any subject.
From basic mathematics through calculus, trigonometry, and even discrete math, you can have personalized one-to-one tutoring sessions for a nominal fee.
The present pricing model is a subscription based model, where, for a small fee, a student can take unlimited sessions for the whole of the month in English, Math and Sciences.
This tutoring service is in the news and has been covered by various media. Below is just a limited list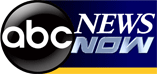 ABC News Now 12th November 2007

October 31, 2007
Hello, India? I Need Help With My Math
Adrianne Yamaki, a 32-year-old management consultant in New York, travels constantly and logs 80-hour workweeks.

BBC WORLD NEWS, 5:50, 7/23/2007 12:00:00 PM

June 21, 2007 - Sending work offshore has transformed the U.S. economy. Now, some families are tapping the same approach for personal tasks, getting them done for a fraction of what they'd cost at home.Taking your to-do list global.
Facts about this Tutoring service:
World's Largest Online Tutoring Company
Has served over 475,000 students world-wide
Delivers more than 1,000,000 hours of tutoring a year
Employs Over 1000 Experienced Professional tutors
Selling Tutoring at the same price point for the last two and a half years
Affordable! Effective! Convenient! Secure!
You can review profiles, qualifications, run background checks, and even arrange for in-home one on one sessions
Tutors take tests to prove their mastery of subjects they want to tutor
Nov 18, 20 01:20 PM

Top-notch introduction to physics. One stop resource to a deep understanding of important concepts in physics
Check out some of our top basic mathematics lessons.

New math lessons
Your email is safe with us. We will only use it to inform you about new math lessons.