Fun online math games
Some of the math games is now available on this website.These fun online math games were created especially for kids who want to learn math and have fun at the same time. However, anyone can enjoy these math games. These games can only be played on desktop for now!
Locate points game
With this math game, you will locate the points in space with your ship and avoid obliterating your ship.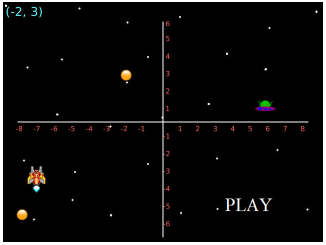 Basic math review game

Integers game
If you would like to, please send us your feedback about this game
here
It will be very much appreciated. We also have other fun math games here. Don't forget to check them out.
Jul 02, 22 07:53 AM

This lesson will show clearly how to derive the formula to find the pressure in a liquid.
Check out some of our top basic mathematics lessons.