Optical illusions with geometry
Some optical illusions with geometry that will help students be on guard and not always believe things that they see.
Example #1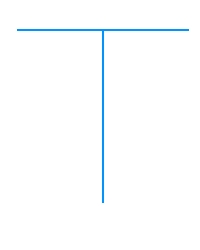 The letter T above is made with a horizontal segment and a vertical segment. The vertical segment appears to be longer. However, both segments have the same length.This one tricked you because people usually expect that the vertical line in the letter T will be bigger.

Example #2

The image below shows another obvious example of optical illusion or trick that can challenge the best of us.


In the parallelogram above, segment AB appears to be longer than segment AC. In reality, when I created the image, I made sure that segment AB is the same length as segment AC.
Most likely what tricked you is the fact that segment AC was placed in a smaller parallelogram.

Example #3


In the image above, we see two segments. The one on top appears to be smaller than the one at the bottom. Again, these two segments have the same length. Can you tell why this one tricked you into thinking that the one at the bottom is bigger?

Example #4
Our last example shows again how dangerous it is to rely solely on our visual observation when drawing conclusions about a figure. A quick look reveals that the arc at the bottom is longer.
However, once again they both have the same length. What tricked you into thinking that the one on top is shorter?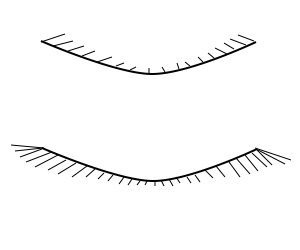 May 19, 19 09:20 AM

Basic math review game - The one and only math adventure game online. Embark on a quest to solve math problems!
Check out some of our top basic mathematics lessons.

New math lessons
Your email is safe with us. We will only use it to inform you about new math lessons.