Percents

Percents are used to communicate ideas to people everyday. All my lessons are designed to help you deeply explore the topic with real life applications.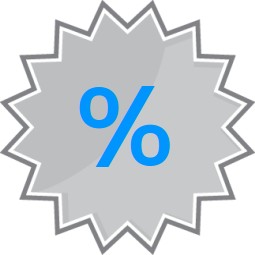 You may have heard people say that they will give you a 5% discount if you purchase two T-shirts, or 5 pants.
Some jobs, such as car sales, pay based on a percentage of sales
If you have a saving account, the bank may give you a 3% interest every year.
Credit cards company charge high interest of 10% to 20% depending on your credit.
Percents topics
Again, this unit will teach you many real life applications of the topic. In the end, you should feel comfortable with the following topics: discount, sales tax, simple interest, commission, and tips.
A review of
fractions
and
proportions
may help you understand this unit. Therefore, go back and review them if time permits.
Have A Great Math Problem About Percentage?
Share your problem here along with the solution!
What Other Visitors Have Said
Click below to see contributions from other visitors to this page...

A percent word problem

A factory has 800 workers. 40% of them are females. The management decides to employ more female workers to cope with the increasing demands of the workload …
Sep 17, 23 09:46 AM

There are many ways to find the factors of 20. A simple way is to...

Jun 09, 23 12:04 PM

The SAT Math section is known for being difficult. But it doesn't have to be. Learn how to be prepared and complete the section with confidence here.