Area worksheets

Find here a variety of free printable area worksheets. These worksheets will help you test your knowledge of area of many shapes.
Area of rectangles worksheets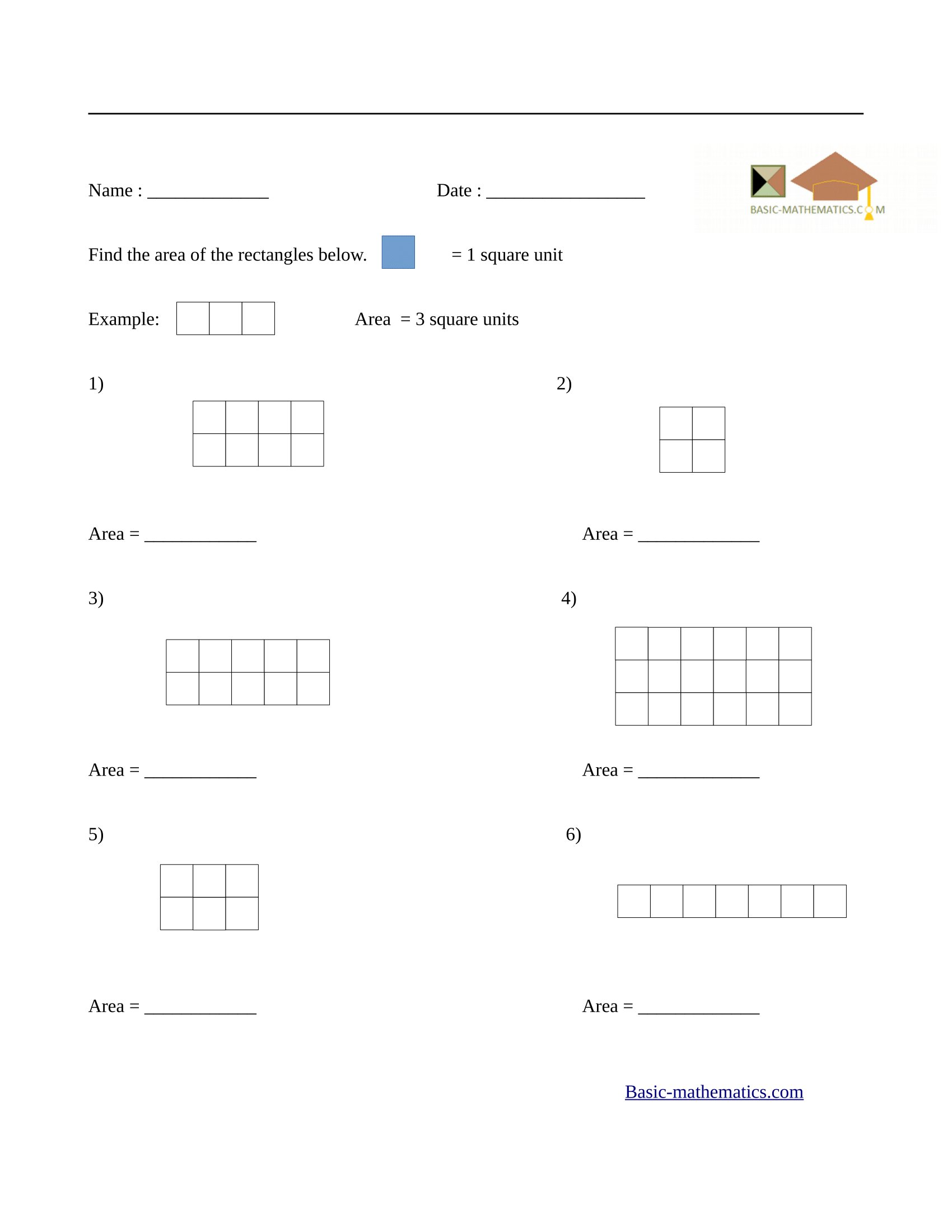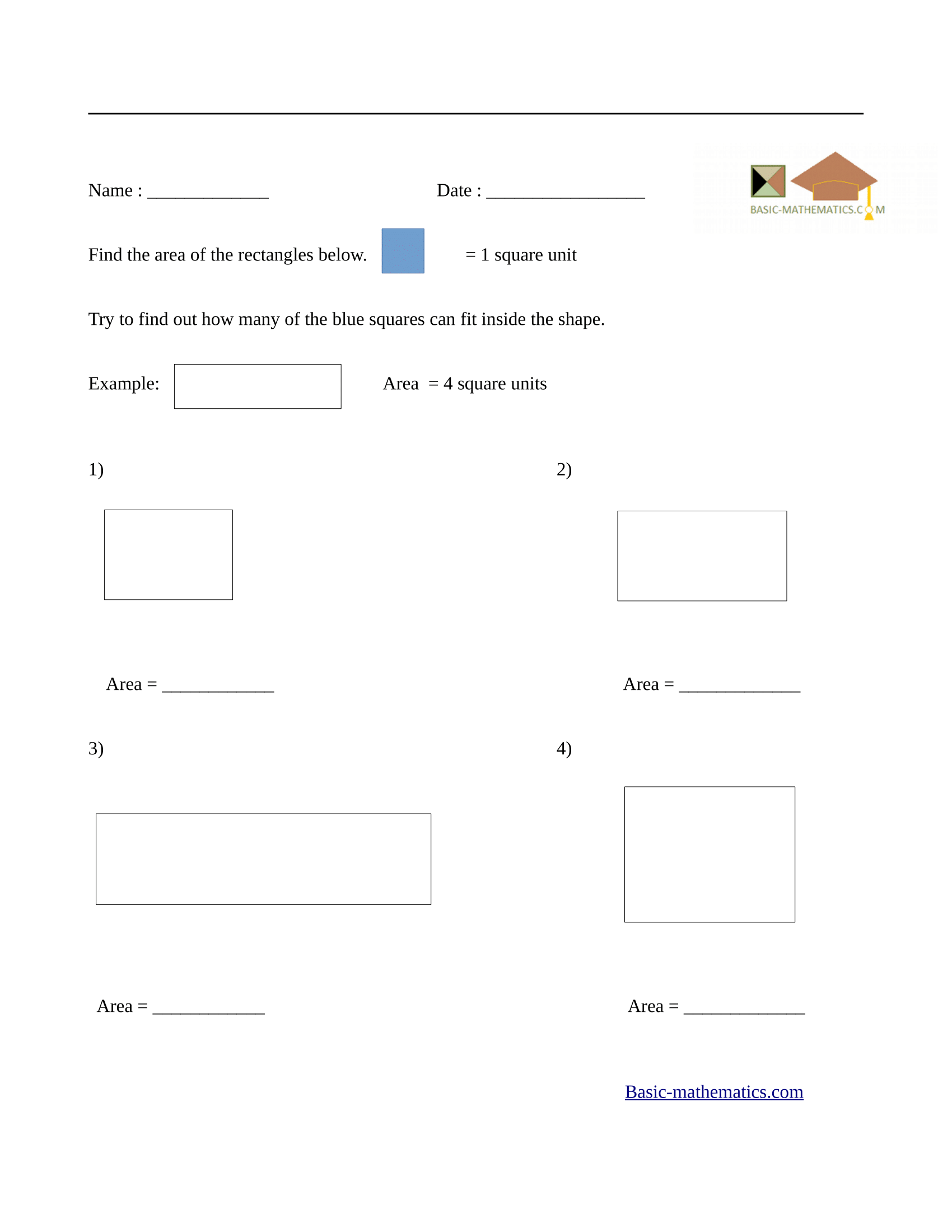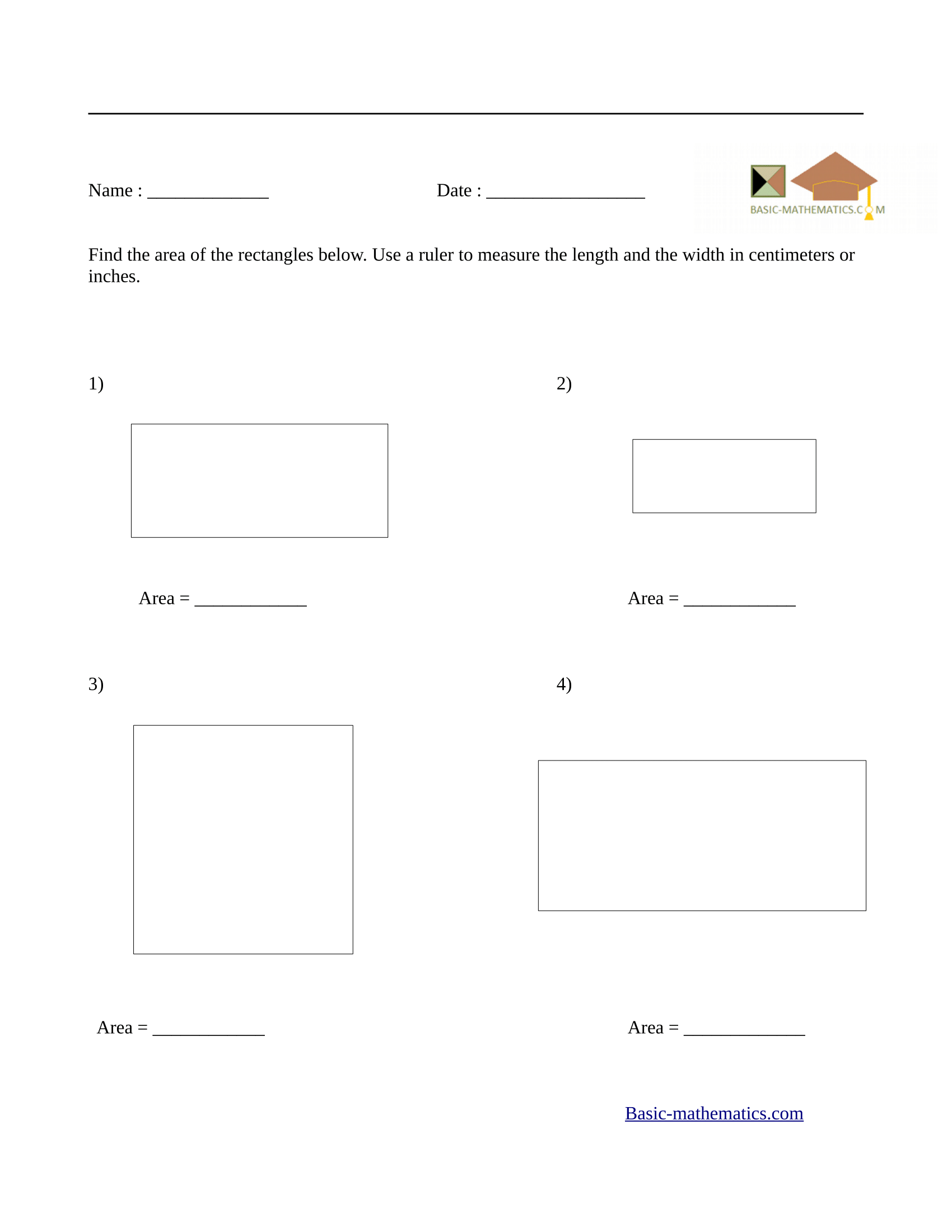 Area of triangles worksheets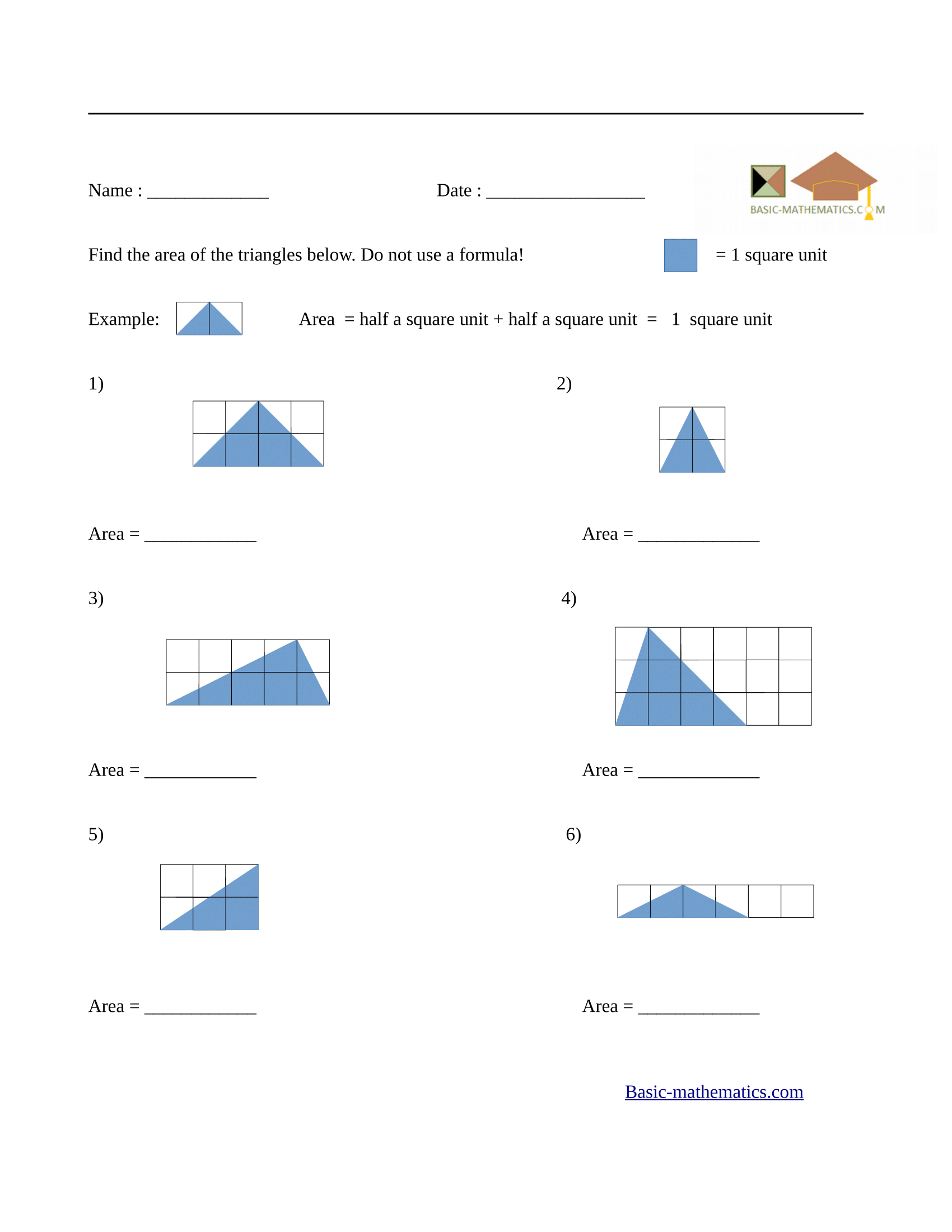 Use this formula to find the area of triangles: area = (base x height)/2

Count the square units to find the area of the same triangles.

Area of triangles worksheet 6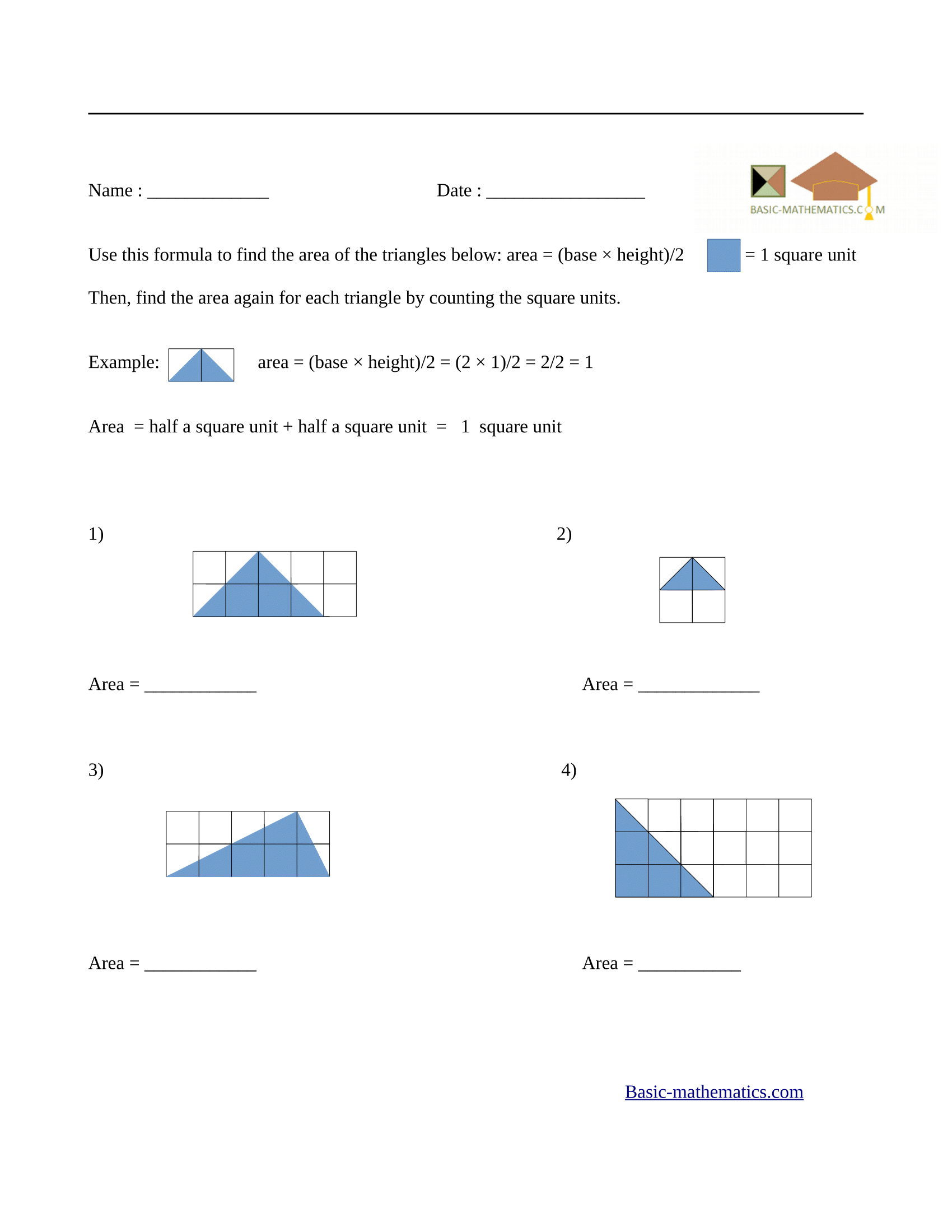 May 26, 22 06:50 AM

Learn how to find the area of a rhombus when the lengths of the diagonals are missing.
Check out some of our top basic mathematics lessons.