Math affiliate program
When you join my math affiliate program, it is easy to make good money from ebook sales even if you have never written a book in your life.
Below, see my fractions ebook. The book offers a deep and thorough coverage of fractions with lots of illustrations to enhance understanding.
If you have a website, you can start selling my ebook within minutes by reffering interested buyers to my ebook from your website
My affiliate program is run by ClickBank and it will pay you
50% commission
to you for each sale, netting you
+ 12.91 USD
just for putting up your own affiliate link to my sale page!
ClickBank
is one of the many payment processors available on the web yet Clickbank is the largest distributor of e-products online and it is my
#1 choice
. They process all orders and pay me when customers buy my ebook.
They will credit your account with money every time someone place an order from your site and pay you with a check on a monthly basis
It is completely FREE to to become an affiliate. All you need is a ClickBank account, place an HTML code on your site and start earning 12.91 USD for every referral
To signup as an affiliate and get start earning money,
CLICK HERE
and just follow the instructions!
Remember that all clickbank products are digital products. This means that they can be downloaded instantly.
Therefore, all sales and deliveries are on autopilot
You don't need to handle customer emails
You ship nothing
You don't receive any complaints (I handle complaints, if it ever comes up one day)
You don't need to worry about paying buyers: It's ClickBank's job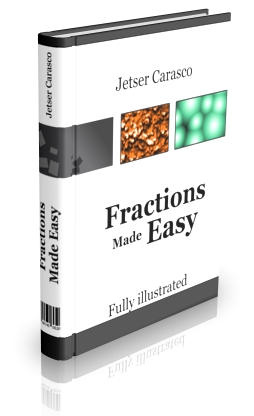 So don't wait,
start making money today with my math affiliate program
May 26, 22 06:50 AM

Learn how to find the area of a rhombus when the lengths of the diagonals are missing.
Check out some of our top basic mathematics lessons.